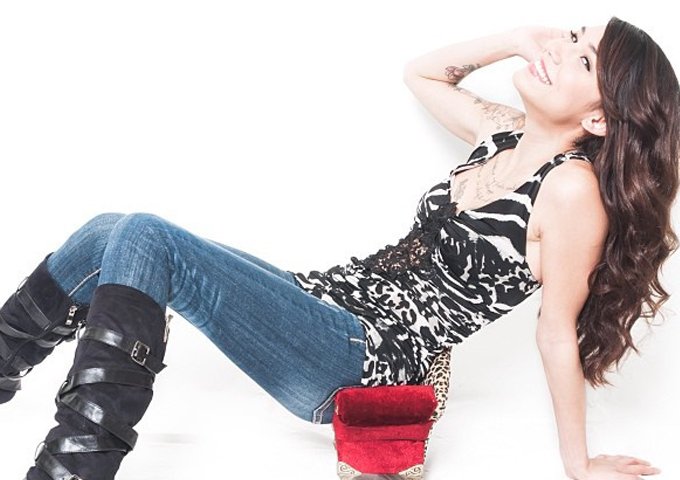 Camila Paiva was born in Brazil and as a toddler moved to Boston, Ma, where she grew up and spent most of her life, as well as where she got her start in the music scene. She remembers singing her own versions of American songs through a Barbie Karaoke microphone at the age of 5 and knocking people out with her performances at family cookouts. By the age of 8 Camila took an interest to writing poems and eventually started turning her poems into songs. "I was quiet about it for a long time, I was always nervous about how people might react," she says. "I'd never taken classes, but in private I learned to play the keyboard by watching YouTube videos."
She was introduced to producer Mike Cip, who became a friend and mentor, and it was there at Split2nd Entertainment Studio that she began her journey into becoming a seasoned musician. Mike allowed Camila her access to his studio which ultimately gave her the experience needed to learn the basics of producing and engineering.
At that same studio she would meet Justin Mercurio, a Boston bred producer/artist who also became a long time mentor, and eventually her boyfriend. "There was a point where I felt like I had finally found my identity as a musician and that I had gotten all that Boston had to offer me as a musician," says Camila. "Justin felt the same, so we packed our things and drove to Cali the next week."
Now with Justin taking on the role of producer, Camila Paiva's career was ready to move to the next level, as she became even more comfortable creating in a studio environment. Listening to her latest single releases – "Crazy" and "No Comparison", I think it's fair to say that Camila is such a special kind of artist.
There's something admirable about truly stepping out on your own, as your own person, and pursuing your dreams, able to stand without the crutch of a major label. With Camila's excellent releases, her breathy vocals and sprite-like magnetism she seems ready to gain a considerable following, and creating a demand that will grow exponentially over the next few years.
She has a depth to her music that seems so rare nowadays – of connecting with her audience in such a genuine way. The sound of her vocals and the production is laser sharp focused, yet very dreamy and soulful. It's a whimsical sonic status that few artists know how to execute in a way that comforts yet makes people sit up and listen carefully.
The electro spaced-out "Crazy" features syncopated, but scattered bass lines and drums with the rhythm maintaining an understated measure. The track becomes an immediate indicator that Camila Paiva intends to center the track on her emotion and romantic narrative, and not any other way.
Her voice is the leader in this particular, very personal introspective heart-beating dance. Slow-rolling and ethereal, the production contains subtle nuances, which accentuate the brilliant lightness of her voice. Camila's vocals are intriguingly attractive, as she puts the onus of the progression of her relationship on the object of her desires.
The song style choices for these new releases are indeed demanding for Camila Paiva. Her voice prances across the compositions with a high level of confidence and a great deal of control. It seems that Camila has really tuned into her strengths as a singer, and has personalized songs like "No Comparison" to comply with them.
Comfortable with describing relationship intricacies, the word play is masterful in this song. Camila's verses have great depth, and overall concepts that evoke an urge for deeper understanding and meaning about life and love. This makes it easy for fans to feel a connection with her as an artist.
"No Comparison" definitely has the potential to be every women's private, personal anthem. Camila's voice croons through this track flawlessly, as she claims that there is no comparison to her love. Overall, these new songs confirm that Camila Paiva is indeed traveling on the right road in her career.
Her vocals fuse perfectly with the production as if she is floating across the beats, creating this lovely luminous aura. She has begun her path to success and soon she will, with all probability, be crossing the line into stardom. She is definitely on my music crush list.
OFFICIAL LINKS: WEBSITE – SPOTIFY – YOUTUBE – INSTAGRAM – FACEBOOK