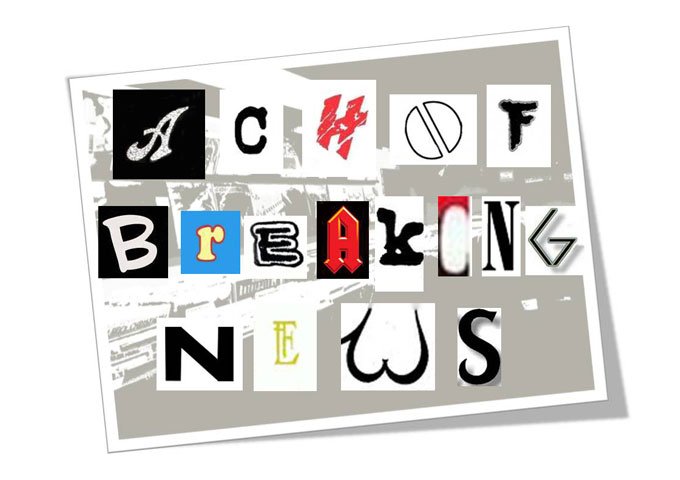 Latest class of honorees in the 6 major categories – as voted on by a world-wide panel of music, art and marketing experts in the area of album cover art & packaging – represents the "who's who" of creative and production talent, including many recognized names of craftspeople working in the worlds of fine art, graphic design and photography.
Chicago, IL – based organization selects the designers, illustrators, photographers, art directors and patrons whose works were released between the years 1960 – Present.
Since officially launching the site in 2012, we've previously enshrined six classes of Inductees based on the results from the group's yearly surveys (the initial three classes focused on nominees who began their careers as album cover artists between the years 1960 – 1975, 1976 – 1990 and from 1991 – present, while the last three years' voting looked at all producers active any time since 1960). Hundreds of additional biographies were added for consideration by the esteemed panel of writers, curators of galleries (retail and online) that focus on album cover imagery, art/design museum curators and music marketing experts.
As mentioned previously, this year's Class allowed for the consideration of any talent not previously inducted into the ACHOF six major categories. The people under consideration this year are people who BEGAN their careers in the field at any time during the period the ACHOF focuses its attention on (1960 – present). As you can figure, this was a very long list, but after a research, nominating and voting process that began in September and ended in mid-November with our final vote, the ACHOF Voting Panel has selected a list of individuals and companies that very clearly represent the best examples of a large number of talented men, women and teams who've cumulatively created and published a huge portfolio of memorable album cover images and record packages.
Album Cover Hall of Fame Curator/Editor Mike Goldstein had this to say about this year's efforts – "Through the ongoing efforts of those who support of this Hall of Fame, we're able to recognize the contributions of those who have had a significant impact in the ongoing development and advancement of rock and roll album cover-related art direction, illustration, photography and package design, as well as the record labels and musical acts who've supported great work in the field. Based on each inductee's body of work in the field, we feel that their talents have exemplified the best possible efforts made to package and promote their clients' recorded music, and so we're privileged to have been able to include them in this year's poll and, ultimately, our lists of honorees."
Goldstein added "I'd also like to note that this year's voting was rather unique in that one individual – Art Director/Illustrator/Designer Dean Torrence – was inducted in two additional categories this year and, prior to his working in the design field –  where he was nominated several times for his album cover work, winning a Grammy Award for Best Album Cover in 1972 for the cover he created for psych rockers Pollution – was part of the multi-Top 10-selling musical duet Jan & Dean, of "Surf City/The Little Old Lady From Pasadena" fame – really, how multi-talented can one person be!"
Inductees have been divided into their respective categories so that fans can get to know each winner individually and within their group of peers. Below, you'll find a summary of the winners in each category:
Album Cover Photographer Inductees
➢ Chalkie Davies, Robert Ellis, Lynn Goldsmith, Jean-Baptiste Mondino and Paul Wakefield
Album Cover Illustrator Inductees (inc. those specializing in logos and typography)
➢  David Bailey, Carson Ellis, Frank Olinsky, Dean Torrence and George Underwood
Album Cover Designer Inductees
➢ Ron Coro, Peter Curzon, Jean-Paul Goude, Storm Thorgerson and Tony Wright
Album Cover Art Director Inductees
➢ Aaron & Shawn Brauch (Pen & Pixel), David Larkham, Aubrey Powell, Cal Schenkel and Dean Torrence
Inducted Record Labels with a long-standing commitment to great Album Cover imagery
➢ Interscope and Parlophone
Inducted Musical Acts with a long-standing commitment to great Album Cover imagery
➢ The Decemberists, Bob Dylan, Peter Gabriel, Rush and The Smiths
A more-detailed document that includes samples of each Inductees album cover credits, along with links to their respective web sites, can be found on the ACHOF site at
Qualified individuals become eligible for induction 10 years after the publication of their first record album, CD, DVD or digital album cover image. Please note that some names will be seen in more than one category, as it is that certain individuals serve in more than one role in a project.
Going forward, the Voting Panel – currently consisting of over 75 experts in the fields of packaging design, illustration, photography and music product marketing – will continue the process each year (beginning again in late Summer 2019 to nominate the next class of Inductees representing those whose works were published any time during the period of 1960 – present) by selecting nominees in each of the featured categories for consideration by both that voting body and those nominees that receive the most total votes in their respective categories will be inducted. Panel members discussed the possibility of opening some aspect of next year's voting to the public – we'll notify fans and the press once any decisions have been made regarding this effort.
To see a list of all of the current inductees to the Album Cover Hall of Fame, please visit – https://albumcoverhalloffame.wordpress.com/achof-nominee-inductee-menu-page/achof-inductee-list-main-page/
Please contact Mike Goldstein, Curator, AlbumCoverHallofFame.com with any questions or comments. He can be reached via email at mailto:curator@albumcoverhalloffame.com or via phone at 971-645-8958.
A comprehensive summary of news stories about album cover art and artists is added monthly (typically, on the first of the month) on our site (see the site index for our most-recent article postings) and also on the site's Facebook page found at https://www.facebook.com/AlbumCoverHallOfFame