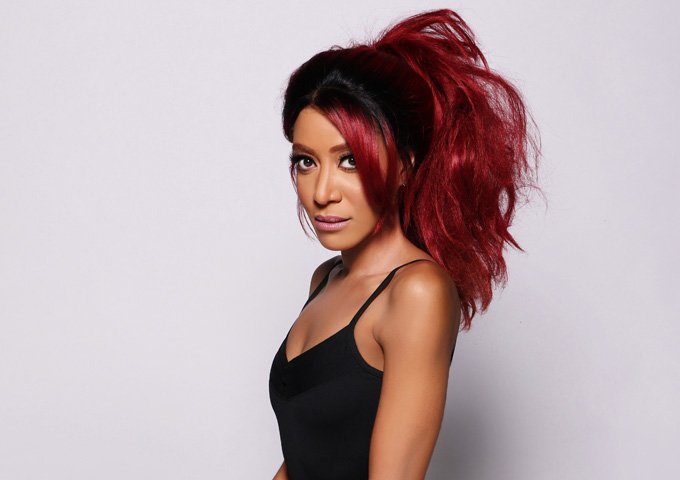 Yvonne Sangudi is proof that personality goes a long way. She is a talented singer/songwriter and performer with a dynamic voice, who relies both on charm and chops. Hard on her grind, Yvonne's entertainment career continues to rise as she manages that deft balance between looking a stunning diva and coming across like the fresh-eyed girl next door. Her latest release, "MistaRomeo", is another crowd-pleaser, with all the positive connotations that implies. There are plenty bright sparks here, more than enough to ensure a rocket-like progression from her previous single "Tanzanite", which itself raced up the iTunes Top 100 Pop Charts, and induced The Huffington Post to call her "the next great songstress".
The charismatic Tanzanian-American artist, and founder of Éclat Media Enterprises, Inc. in Los Angeles, CA, has been working in the entertainment business for nearly twenty years – from behind-the-scenes at top television broadcasting networks to music record labels. After a four-year hiatus, it is clear that she now has full confidence and control over her artistic endeavors and has plotted her route for success. Starting with "MistaRomeo".
The single entered BuzzMusic's Top50 Hits In Los Angeles Charts at #42 during November 2018 and peaked at #1 on December 15, 2018. "MistaRomeo" is an unusually ambitious and eclectic pop track that is held together by a sizzling beat completed by Reggaeton, Dance and Hip-hop flavors, surprisingly personal lyrics, and Yvonne's inimitable swag.
Produced by her long-time collaborator Jens Gad – the older brother of Toby Gad, who together have created hit records for Beyoncé, Fergie, Madonna, John Legend, Enigma and Brandy, among many others – the bone-rattling banger is a statement of intent. It's a warning to ditch the pre-conceptions you have about sulking, pitiful woman after a broken relationship. As the song progresses, she really starts to vent, empowering herself and other women too.
It also doubles as a killer kiss-off anthem about an ex (it's pretty easy to work out the whole story as you run through the lyrics). "MistaRomeo" took one straight listen, to click with me, before the monster chorus refused to leave my brain for days: "You watched as our love set on fire. Replaced the Tanzanite with Sapphire. Said we could never ever expire. Oh MistaRomeo you liar." A vocal performance that manages to be burningly passionate and a direct hook that burrows itself into your memory within one listen.
The pulsing rhythm showcases Yvonne Sangudi as a potential star who can synthesize Reggaeton, Dance, Hip-hop and World-Beat flavors at a mainstream level – lanes she will probably swerve through on her upcoming album. The empowering lyrics, that ascending melody, and those cathartic "oh ohs" in the chorus, are going to be a chart mainstay for a while.
For some reason, Yvonne is really gifted at narrating a post-breakup perspective: How it sucks, and how she's a strong woman who needs to move on. Since Yvonne writes her own songs, she can explain the ups and downs of love in a more natural manner than her peers.
"MistaRomeo" is a song that truly displays the power and openness of her narrative, as well as her voice, which is what will continue to captivate fans from here onward. She can be powerful and seductive in her lower register and charmingly ecstatic in her upper register, and she makes it all sound so effortless.
Yvonne Sangudi's confidence shines throughout this project. Her voice, her eclectic sound and magnificent aesthetic appeal will make her a force to be reckoned with in the industry. Yvonne puts her grit and heart on lyrical display, all while reminding us that she will always come out on top. And best of all, she looks so damn good while doing it!
OFFICIAL LINKS: WEBSITE – TWITTER – YOUTUBE – INSTAGRAM – FACEBOOK