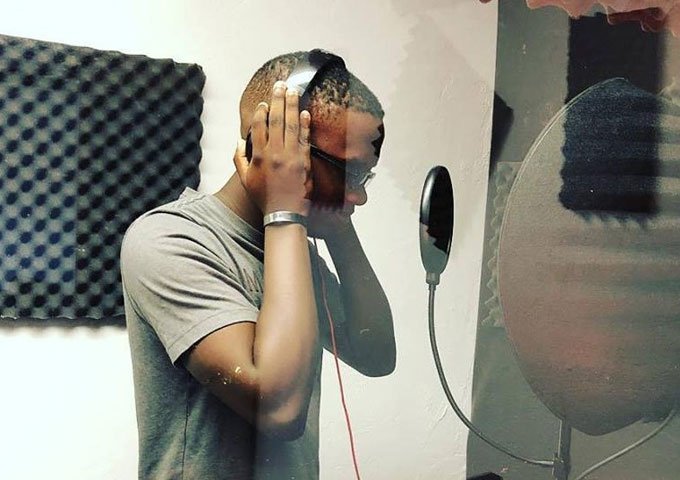 In the world of hip hop, the casual fan doesn't know much about the underground rap scene. These guys just don't get into the conversation much when one talks about rap music, unless you are a hardcore hip hop fan. Often times if you bring one of these artists up, the reply is, "Who?" One of underground hip-hop's top tier performers has to be Diffusive, who I've only just discovered today. Diffusive (JJ Agara) is a rapper, producer, and audio engineer from Milwaukee, Wisconsin. He owns the record label, New Pavement Records that is also based in Milwaukee. Diffusive's musical influences include jazz musicians like Hiromi Uehara and Esperanza Spalding, along with rappers like Busdriver, Aesop Rock, and milo. Producer inspirations include Daedelus and Kenny Segal. He also has a passion for philosophers and thinkers like Karl Marx, Max Stirner, Jean-Paul Sartre, and Pierre-Joseph Proudhon.
The "Circadian Harmony" EP is Diffusive's latest project. "This album highlights some things that have been important to me," explains Diffusive. "Beginning of mainly philosophical and focusing on existentialist philosophy, eventually connecting to the far-left political takes that go hand-in-hand with my desire for personal freedom, as well as for universal political and economic freedom."
I really appreciate the level of sincerity and heart that Diffusive brings to his art. He never holds back the truth to spare anyone, anything or any system. I would love for every single American to listen to this recording instead of the junk that is spread to the masses. I know that many people cannot handle the level of thinking and integrity that Diffusive has, but if we could get more people to listen to his words with an open mind, we would live in a better world for sure.
Diffusive is not setting out to make radio friendly music to satisfy the trends – he is making what he feels in his heart and that always deserves more than one listen. In fact, the more you listen to "Circadian Harmony", the more it will grow on you.
Straight off the cuff, when we press play on "Creative Nothing Raps", we receive effortless vocal ability with smooth production to match. Moreover we receive Diffusive's personal view on human development which drips with sharp lyrical gems like: "The fundamental problem, really, Is not so much to change consciousness. But to change unconsciousness."
Lyricism is something Diffusive never lets up on throughout this entire recording. His ambitious, loquacious lyricism, reaches new artistic heights on each subsequent track. On the slow jazzy groove of "Bad Faith", he drops another set of pearls: "Your soul's so tiny it could fit in my back pocket. I don't intoxicate, just elaborate. Less of superstitions and unruly schisms, I don't advocate."
What's amazing is that someone who sounds like one of the finest and most profound left-field lyricists in hip-hop, hits a high-water mark as not just a lyricist, but also as a songwriter and producer. The tones, beats, hooks, and endless variations and rhyming patterns are all here, and they come off as just as impacting and, perhaps, even more immediate than anything I have heard this year. Diffusive was also inspired by ASMR-type recording techniques. You'll will hear paper crumbling and tearing, fire crackling, soda fizzing, and various other types of Foley recordings, all executed by Diffusive himself.
"Categorical Imperative" features spoken word interludes by Catharine MacKinnon, as Diffusive investigates the meaning of the word "consent".  Moving forward through the capitalist law enforcement and justice systems theme on "1312" feat. Voidness, to the late Fred Hampton of the Black Panther Party talking on "Spontaneity and Organization" feat. Soulima & Elly Bird, and finally the closing with the instrumental "More Dangerous Than a Thousand Rioters", Diffusive's ability to communicate profound and intimate narratives comes to the fore. His complex vocabulary is there to create vivid and engrossing themes, not just for the sake of word wizardry.
Every track on "Circadian Harmony" has a profound meaning or a deeper personal aspect that may not be immediately obvious. However this is a hugely fulfilling EP, no matter how much work you want to put back into it. A superficial play-through still rewards with its catchy lyrical flows and gorgeous instrumentals. "Circadian Harmony" is definitely on my album of the year shortlist.