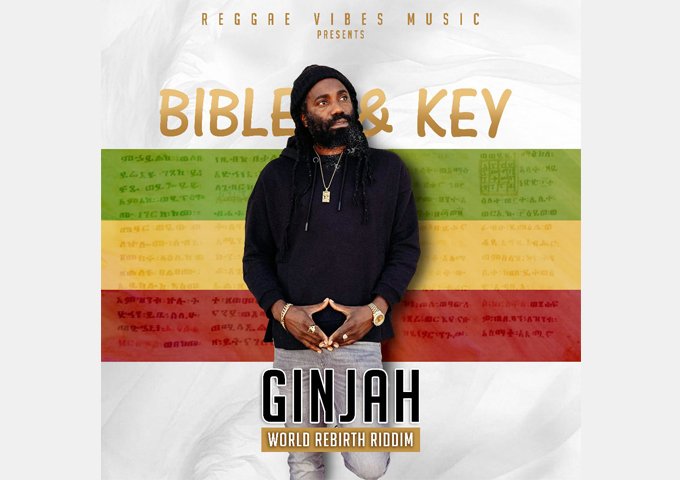 For his latest single Bible and Key, reggae recording artiste Ginjah digs up the meaning of old folklore rituals. The conscious singer said the song, which was recorded on the World Rebirth rhythm, was inspired by real-life events. Prior to penning the track, some of his prized possessions were stolen and it sparked the conversation about using the Bible and a key to find the culprit.
"First, I want to say I don't know anything about obeah but after a few of my jewelries went missing, I was told that using the 'Bible and Key' has worked for persons who want to catch a thief," Ginjah told THE WEEKEND STAR. "There is a saying, 'the people close to you know the most about you', that's where the song is coming from."

The ritual, which is believed to prove a person's innocence or guilt, involves placing a key inside the Bible on the page of Exodus chapter 20, which reads, "Thou shalt not steal". A cord is subsequently tied around the book. If it spins over and over again after stating the alleged thief's name, it proves their guilt.
"I use my Bible every day. I am a Psalmist but the song didn't say I performed the ritual or used this method in any way. I am a songwriter and singer, furthermore I am a Jamaican and my reasons for writing about it were because it serves some cultural meaning," he said. "It is a conscious song, so why would people criticize me for being prolific? The song speaks on how friends and families can be disloyal and it is also telling people to be honest. That's the message."
He says the public reaction to the song has been overwhelming, noting that many people are just learning about 'Bible and Key' through the song. "I think the positive response is because people are tired of the 'under frock and lick-out-head-back-type of music', especially now when life is pressuring more than ever. It is also something to laugh about and have discussions about," Ginjah said.
Scenes for the Bible and Key music video were filmed in New York, and the artiste expects, that through the video, "people can have a better understanding of the song's overall meaning". The last video the reggae singer released was for Drawing Board approximately one year ago. Ginjah, who is currently in California, has shelved two albums in the past year, in anticipation of the right moment to release them.  – Stephanie Lyew (STAR Writer)