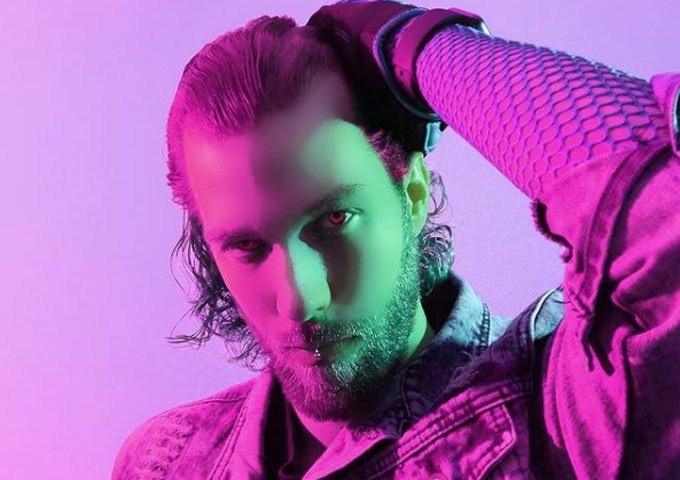 Born in Denver, CO and raised in Aurora, CO, Jay (Kool) Beierle, aka BASS BNDR is an independent recording artist, musician, singer, songwriter, producer, DJ and remixer. When an artist writes music pretty much exclusively to be played on club dancefloors it can be an awkward task for them to make a solid piece of work that can carry its weight outside of that setting. BASS BNDR, may not be an artist you would recognize instantly by name, but he has achieved exactly what many find to be an elusive task. He delivers an album that pulls no punches and is able to thrive in multiple settings.
The album "The Awakening", opens with "WHIP IT", which arrives after the "INTRO". The track starts fairly subtly but quickly picks up the pace and builds momentum to burst into a downright stomper that Dubstep fans will lap up in moments. The explosive nature of the album is rather relentless with a decent portion of the recording really pushing the boat out with 4-to-the-floor tracks that will go down a treat with dancefloor dwellers.
"SMOKIN" ft. STR GZR carries the kind of mesmerizing Trap beat you can imagine fans throwing intoxicating dance moves to, whilst "DANCE WITH THE DEVIL" will no doubt be the song to send all the widescreen, cinematic dubstep lovers into a total frenzy, with its growling basslines and screaming synths. "BACK ON" continues the grueling momentum, while adding in some melodic keyboard motifs.
"The Awakening" works so well as an album because it understands its own sense of importance – whether that be its blind obedience to its own formula, or the grandiosity of its soundscapes. With its rave synths and steady, implacable builds to the inevitable gigantic drop, the album plays out like a soundtrack to a movie, where BASS BNDR wastes no time in pressing all the right buttons. On "LV8" he rolls out his rapping skills and adds it to the sonic equation.
"WARPDRIVE" ft. STR GZR goes back to the futuristic instrumental drawing board, delivering enough squeaks and warps to please all lovers of these sounds. "BODY BREAK" ft. Ragga Twins, forges an arcade of intricately banging percussion, vocal effects, and abrasive basslines. "PHONE KEYS WALLET WEED" with its diet of fizzing synth riffs, slapping drums, and pulsating basslines, plead for just one more trip to the dancefloor.
Throughout all these tracks, it's BASS BNDR's command of the sound palette that impresses most. The album's sonic template has the ability to feel irrepressibly epic. It maintains an aura of invincibility that keeps it propelling forward with raging intensity.
This takes us directly into the anthemic synths of "ABDCTN", and then towards the gargantuan dancefloor bounce of "SPACE OASIS", before finally encountering the exotic mishmash of "MI VIBRA", with it Latin flavored percussion and horns.
"The Awakening" is a fine collection of contemporary electronically driven music with big beats, even bigger synths and gigantic basslines. The culmination of BASS BNDR's relentless efforts has come to fruition as "The Awakening" stands very much as a calling card for the state of modern creative EDM in general.
OFFICIAL LINKS: FACEBOOK – INSTAGRAM – TWITTER – YOUTUBE – WEBSITE – SPOTIFY – APPLE – BEATPORT – DEEZER