Born in the city of Ludwigsburg, Baden-Württemberg, in Southwest Germany, Torsten is a Blues, Pop, and Ballad singer-songwriter. He blends a vast number of disparate sounds honed from such diverse influences as Michael Jackson, Michael Bublé, Mozart, and Ludwig Van Beethoven, among others. Initially, Torsten was drawn towards the sporting life, by his three brothers, which meant that he too, enrolled in the sports club. He moved from athletics to handball until he turned 16, and exposed himself to the arts by starting to dance with the same dedication he gave to sports. This led to dancing school and an amateur dance club. Eventually he attained the incredible feat of winning the national ballroom dance championship in Latin dance.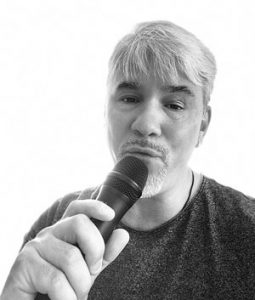 Dance of course, naturally brought him closer to music, a passion he had always held close to his heart. In 2019 he joined choral society and then took private singing lessons. Soon Torsten produced his first original instrumental song, "Nowhere", which was followed by 3 cover songs.
In March 2020, he was invited, and became part of, the Artist Development Program offered by Bentley Records. This collaboration has sparked Torsten's ambition, and in 2022 we have the release of his single "Is Anybody Out There".
"Is Anybody Out There, is a song about social distancing, and that more conversation and respect for each other could change this," explains Torsten. If there's one undeniable fact about Tosten's artistry, it's that he has an uncanny ability to perfectly match whatever style of music he's tackling vocally.
From his smooth organic numbers like "Stay That Way", to the more contemporary electronic-styled takes heard on "Release Me", he manages to shift his voice in a way that makes it palatable and fitting consistently, and without fail.
From the first moment, "Is Anybody Out There" shows off the scope its trying to achieve. It's an original track that highlights his ballad-ready vocals, against a slow, but emotion-filled piano-driven arrangement.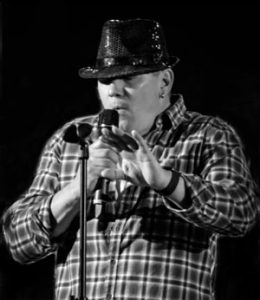 Torsten's ability to meld his sentiments with the resonating music is on full show here, and his mellow, perfectly understated tones especially shine throughout. The song is definitely a high quality one that expresses his singing and compositional talents well.
"Is Anybody Out There" is a thought-provoking and sumptuous cut with gorgeously silky and melancholy vocals. The lyrics lifting this track to even higher heights, as Torsten exclaims: "You're tired of the distance. It's filling you with doubt. Feels like you're locked in prison. Your voice is getting loud. I promise I will listen. We'll find some common ground. You'll tell me about your mission, and I will hear you out. Guess it makes me sad sometimes, because we're all part of the same tribe. So take my hand, we'll make a stand…"
Each note and fragment of music is elevated, as the humanitarian values on this track, is being showcased in the four minutes of its runtime. There is both an overwhelming sense of inspiration and sorrow to the song.
On a beautiful string and piano crescendo, Torsten reminds us that he is perfectly adept at tugging at the emotions while stimulating the mindset and the same time. His performance mixes a refined vocal splendor with deep emotional and philosophical sensibilities.
OFFICIAL LINKS: WEBSITE – INSTAGRAM – TWITTER – FACEBOOK – SPOTIFY