I'm almost certain that C Mayja is able to dive into any genre and make it his own. He has built a reputation as being one of the most diverse and multi-dimensional R&B artists on the modern day scene. His epic 25-track album "Love Wars Vol 1." is an immersive and extensive reminder from the artist that he is a master of tone, tempo, mood and message, and can build a sonic world that bounces from one template to another seamlessly. C Mayja, is arguably one of the most exciting composers and performers of his genre. The independent artist, who is also an actor, produces his own music, and his experimentation with beats, falsettos, harmonies, and melodies, paired with compelling, no holds barred and emotional lyrics, makes his music truly unforgettable.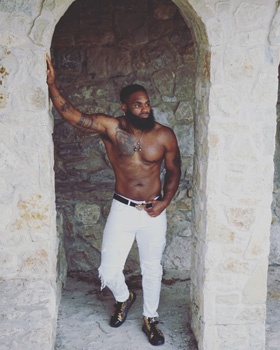 "Love Wars Vol 1.", his full-length album, is a masterpiece. The project starts out on an intense note. Layered vocals and synths quickly begin to ring as soon as you press play on "Better than Me" ft. Loudpak. This wall of sound subsides into a mid-tempo groove, where C Mayja's signature vocals start to dominate, and is supported by edgy rap verses from Loudpak. Somehow all of these different sounds and voices from different elements come together beautifully to create a futuristic soundscape. From that point on, the singer-songwriter who grew up in Memphis and moved to Dallas, never lets up.
This is the magic of C Mayja, he's able to draw on all the elements at his disposal and melt the sounds into one, creating otherworldly textures. On "Head Game" he switches to a slower, more intoxicating soundscape, and then bounces effortlessly toward "Running From Love", "Chill With Me", and "Make Love To You". He does an amazing job of setting the tone for these songs. His vocals superbly soulful and soaring. His falsetto piercing and resonant.
C Mayja impeccably orchestrates his voice across "That Ooh Wee", "Often", "Bad Girl" and "First & Last". Whether he is on a minimal backdrop or a richly textured sonic canvas, he renders his songs tactile instead of simply philosophical. C Mayja treads the waters of the human psyche, penetrating its complexities and mystique. He then proceeds to unfold "Lie After Lie", "Henny", "However" and "My Angel". The whooshing sonics forming a perfect foundation for his personal tales, and storytelling voice.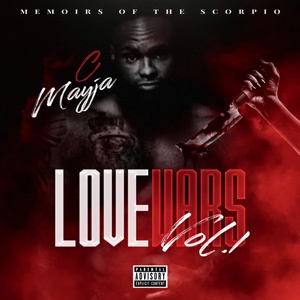 On "No Panties" ft. J Froot, C Mayja turns up the carnal juice before taking us through the intricacies of "Calling My Phone", "Number One Fan" and "My Type". In his best moments, C Mayja unequivocally understands something so authentic and humane about the love and lust conditions, which he is able to elaborate on without reserve. This pushes us smoothly across "Potent", So Addictive", "Sing In It" and "Beg For It". The production and the songwriting are so fully realized and sharp enough that these songs leave a lasting mark.
Every conversation in these songs is personal but feels applicable to a greater narrative. The production across the board is very consistent on this album. C Mayja picks and chooses moments to let his voice be the main focus of the track, and at the same time is able to realize when the excellent production deserves to be the star. Voice and music share the spotlight on "Slide Thru", "Pressure" and "Hearts Desires". The melodies on both "Something New" and "Its Over" are pure ear candy.
In the broader landscape of music, "Love Wars Vol 1." is a very impressive album, while for C Mayja this seems like he is simply perfecting a sound he has been working towards. His music is immersive and sweeping, and he is a legitimately top-tier R&B vocalist. C Mayja crafts a gigantic wall of warm, multilayered sonic goodness all across this album that is awe-inspiring. Yet, it feels as if he is only scratching the surface of just how amazing he could be. Imagine that!
OFFICIAL LINKS: www.cmayja.com – www.instagram.com/big_mayja