Hold tight, music lovers, because there's a new kid on the block, and his spitting fire like no other! H@mmy, the 22-year-old rap sensation hailing from Bristol, UK, has exploded onto the scene, and the buzz is REAL! With just six months in the game, this prodigious talent is already taking the industry by storm, and his showing no signs of slowing down. Now, you might be thinking, "What's all the fuss about UK rap lately?" Sure, the mainstream has some heavy hitters, but let's get one thing straight: it's artists like H@mmy that are setting the game ablaze with their raw talent and unapologetic style. They are the epitome of a breath of fresh air in an already thrilling genre.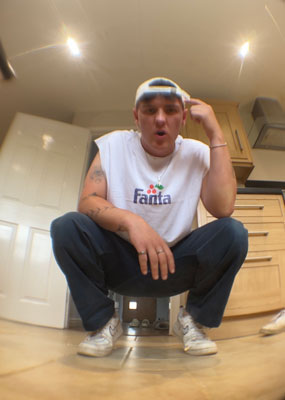 With over 10k monthly listeners on Spotify and a whopping 190k total streams, H@mmy's undeniable charisma and dynamic artistry has captivated fans far and wide. But what makes him truly special is his DIY spirit.
Crafting beats, writing lyrics, recording, and producing – H@mmy does it all, and his done it all since day one. A true self-taught prodigy, he has navigated the industry without any outside help, and that's seriously impressive!
H@mmy's latest release, "Imminent," is a testament to his extraordinary talent. Riding high on warm, skittering beats, his clever lyrics and energetic flows light up the track like fireworks on Bonfire Night.
But it's not just about the bangers; it's the attention to detail in his production that sets him apart from the rest. Vibrant guitars dance with kinetic percussion, creating a soundscape that's as refreshing as it is addictive.
But let's talk about those lyrics, shall we? H@mmy's words are pure gold, dripping with wit, charm, and a bit of cheekiness. In "Imminent," he paints vivid pictures of love triangles and flirtatious encounters, all wrapped up in his magnetic personality. It's like you're hanging out with your coolest mate, sipping tea and soaking in his lyrical genius.
"Imminent" is the epitome of H@mmy's dedication to authenticity. He is not about copying the latest trends or jumping on bandwagons. No way! H@mmy's all about being himself, no matter how unconventional or daring.
He has got a style that's entirely his own, and he's proud of it – as he should be! His fearlessness in exploring his mind's depths and tapping into the uncharted territories of his creativity is what makes H@mmy's music so genuine and endearing.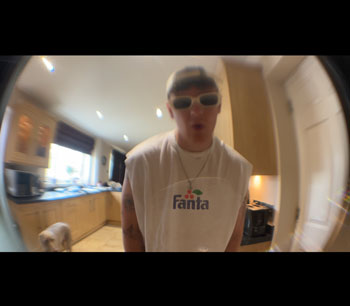 H@mmy's "Imminent" paints a vivid portrait of a multifaceted artist with an unparalleled hunger for success. As we navigate through his lyrical masterpiece, we find ourselves transported to a world where ambition and talent collide. With each verse, H@mmy's magnetic personality shines through, leaving us yearning for more.
 H@mmy's not content with just a taste of success; he is reaching for the stars! From morning breakfast to nighttime beats, he is grinding and hustling, making his way from the Clio to a lotus – and we can't wait to see him cruising in that top-tier ride!
Now, it's not just about the music; it's about the whole package. H@mmy's got that undeniable charm, that magnetic charisma, and that "je ne sais quoi" that draws you in and never lets go. He is the embodiment of the new wave of UK hip-hop, showcasing the electrifying energy that's pulsating through the scene right now.
So, if you haven't already jumped on the H@mmy bandwagon, it's time to hop on board! Witness the rise of a genuine artist who's taking the rap world by storm, one electrifying verse at a time. From his self-taught journey to his unwavering individuality, H@mmy is a force to be reckoned with.
OFFICIAL LINKS: https://instagram.com/joe.ham