Vareso is a Sydney based DJ with a dream of sharing his love for electronic music from a very young age. Starting his career off in small night clubs around Sydney in 2012 Vareso has played all around the country supporting wor...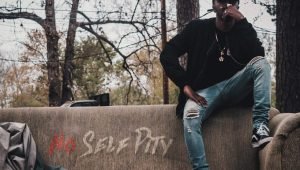 What do Kanye West, Eminem, Lil Wayne, Kendrick Lamar, Childish Gambino, J. Cole and Kid Cudi, among many others, have in common, apart from being highly successful Hip-hop artists? They have all, at some time or other, suffere...
What separates #Bizeeee aka #4ez from many of today's rappers, is his indestructible delivery. Every verse no matter what he is rapping, he relentlessly pound his rhymes into your head mercilessly, with bone crushing stanza...
Rob Sky first appeared on the NYC music scene with his debut single, "Beautiful", in 2007. His debut album, Right Now, was released in 2010 and followed with a tour in the UK. Rob has performed on stage with MJK, Bl...
The Jevil Project is a France-based instrumental metal act, who does not perform live, but prefers to create music meant to be listened to. Jevil Project is proficient at marrying sludge metal riffery with dirtier post-rock gui...
Wild Horse are a young vibrant original British Rock Band, from Burwash, East Sussex, formed by two brothers – Henry Baldwin (Vocals, Guitar & Harmonica) and Jack Baldwin (Vocals & Guitar) – with school friend E...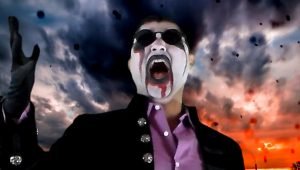 If you've  been waiting since the late '70s, listening to hundreds of new groups and recordings during that time, trying to capture that old feeling of sitting down with a rock album that took you on a journey to a hig...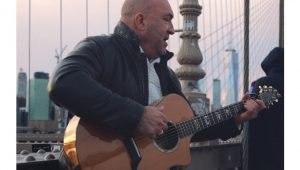 John Tracy is decidedly one of the most talented active Americana singer-songwriters in the indie industry, and by all counts, extremely prolific, considering the Virginia-based artist released his seventh album last year. In a...
Underground artist Miztuh Chazs started rapping in 1993 at just 11 years old. Drawing upon his Alabama roots and influences from several musical genres, Chazs began using his music to escape from troublesome surroundings. More ...
Described as former buskers, beggars, and executors of unsavory professions, ECHOGLASS are composed of DA McKenna, Remmy, Bo, JJ and Fritz. The indie collective release their music through Darkhouse Recordings. The band's lat...