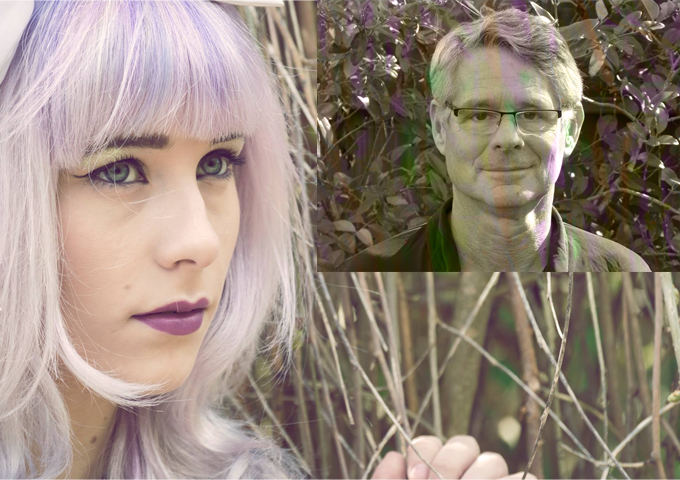 Frank Topper, the organizational development consultant from Greenbrae, California  -who just happens to be a great lyricist -never stops amazing me, as his back with yet another song in his fast growing catalogue. This time around Frank has collaborated with Charles Brusman, who wrote the music and Melissa Hollick, a session singer, composer and Alternative Pop artist from Birmingham in the UK, who handles the vocals.
For all-round quality, "Channeling You" probably presents the best interpretation of a Frank Topper song, I have heard so far. The production, arrangement and performances are absolutely of a higher standard. And this for me seems to be a move in the right direction. It is something I have always hoped that Frank would eventually do, as his songs deserve a professional 'makeover' able to capture a much deserving wider audience.
In the past Frank's brilliantly written songs were produced rather ordinarily or off-handedly. Not that this was a bad choice, as the songs still shone for their written poetry, melodies and vocal performances. Somehow, this may even have emphasized just how good Frank's lyrics were in capturing the listener's attention!
The fact is, I have always considered Frank Topper's collaborative songs, similar to the most beautiful gifts presented in somewhat rinky-dink wrapping. "Channeling You" now changes the whole perspective on Frank's verses. Finally they're dressed-up and ready to go…anywhere fortune or fame may take them!
I was immediately smitten on first hearing "Channeling You" sung by Melissa Hollick .  I remember thinking this girl can really sing, and the song made me feel all warm and cozy on the inside. Melissa's voice and range is powerful, yet restrained. She can sing in a lower, smoky register and then in the next song, she can let her heart out in a gorgeous, effortless voice that will give you goose pimples all over.
The thing that makes the Topper-Brusman compositions so special is that they know how to write timeless pieces of popular music. Frank can write a verse, while Charles adds memorable melody, then Frank throws in an emotional chorus, and Charles will take care of a stunning bridge. No hooks, no catchy phrases, no blasphemy, no dirty words, almost nothing associated with current songwriting trends in pop music.
Without purposefully wanting to make uncalled for or awkward comparisons with legendary artists, I have to say though that this is the kind of lyricism and songwriting I had always come to expect from writers like Burt Bacharach, David Forster or Tim Rice & Lloyd Webber; simple, heartwarming melodies that sweep you away on a cloud of emotion, where love is considered the noblest state of being.
In time, pop music has come to lose that distinguished, pure interpretation of love and its consequences, rather preferring the 'shocking' effectiveness of squalor, on all too edacious ears. Frank
Topper, Charles Brusman and Melissa Hollick have finally put the simple pureness back into a love song, with "Channeling You".
And that's the first good thing that's happened to popular music in 2015!
OFFICIAL LINKS:
FRANK TOPPER
MELISSA HOLLICK