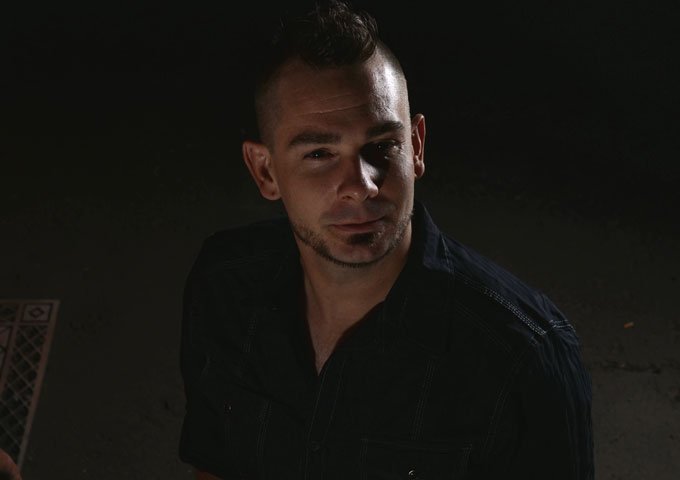 For those who're still unfamiliar with Weston Simonis and his wide range of musical styles, this is a very special talent. A native of the Grande Ronde Valley, Weston is difficult to pin down to one or two genres. Some might say he's all over the place. I say he has the special ability to play Blues, Rock, Funk, Metal, Punk and any progressive thinking crossover music at will. Listening to his award winning album "Moments Of Intoxication" has reminded me that there was a time when you could hear all types of artists on the same radio station. Now it seems every station is so specific to a particular genre. Weston seems to break these musical label walls down and just play from the heart and soul. There is a full range of styles on this album that could cater to many different audiences.
In fact "Moments of Intoxication" won the Best Indie Alternative Rock album of 2016 at the International Publisher Awards. And has since garnered 20 licenses for Film & Radio distribution. Weston Simonis biggest triumph is in managing to splice his influences together in a cohesive and pleasing manner. His music feels like the work of a mature songwriter rather than the dull, token overblown guitar rockers that artists like himself may be unfairly pigeonholed with.
Weston is a reminder that rock still has a place in modern culture and, when done right, remains one of music's most visceral forms. Music is not just his escapism from the world, it's his savior. So it comes as no surprise that Weston Simonis was picked up by the independent label Canadian American Records.
Weston's voice and guitar conveys a relentless quest to rise above a world of desperation and hopelessness. His music has a sense of – tell the truth, cleanse the soul, feel good, and keep on pushing. At the same time it's clear that Simonis values tradition as well as he does modernity, and links between past and present in his music, it is also evident that his vision has expansive boundaries.
Hence he is able to pull out of the bag, a tongue in cheek track such as "Yoga Pants", which takes a look at a guy alone in a yoga class, filled with women in skimpy yoga wear. The track is as rocking as it is hilarious lyrically.
It's a guitar-driven exercise in heavy auto-tune atmospherics, accented by shimmering effects and loaded with overt metaphors. It's the kind of song that you want to crank up to the limit while blasting down the road with the windows open.
The video of the track "Yoga Pants"– which promises to be a high powered raunchy affair – will official be released on Thanksgiving Day. It's the thick blankets of distortion, shifting polyrhythmic pulses, stylistic fusions, and deep urban messages that lift Weston Simonis music beyond rock convention and outward toward a wide popular audience.
While enjoying the all awards and accolades Weston Simonis is also busy on a brand new project. In the meantime grab "Moments of Intoxication" which it is a damn good album and a ridiculously fun jam at times. Also get ready to view the "Yoga Pants" video when it drops on Thanksgiving 2017.
MORE ABOUT WESTON SIMONIS: A native of the Grande Ronde Valley, Weston Simonis has been on the local music scene for many years. Simonis has been the front-man for several bands over the years, including Drive By, Hopeless Endeavor and The October Sky. As front-man for the band Metal Under the Influence, Simonis and his band mates won the 'Battle of the Bands' contest then went on to participate in the Warp Tour, playing at both Boise State University and Eastern Oregon University.
After high school, Simonis went on to study at Full Sail University in Florida, known for being one of the best multimedia institutes in the nation. Working with music producer Michael (Wolf) Reaves (Metallica, Jay-Z and Justin Timberlake), Simonis gained the skills needed to open his own recording studio in La Grande.
OFFICIAL LINKS: WEBSITE – FACEBOOK – TWITTER – SOUNDCLOUD – REVERBNATION – ITUNES – AMAZON – GOOGLE PLAY