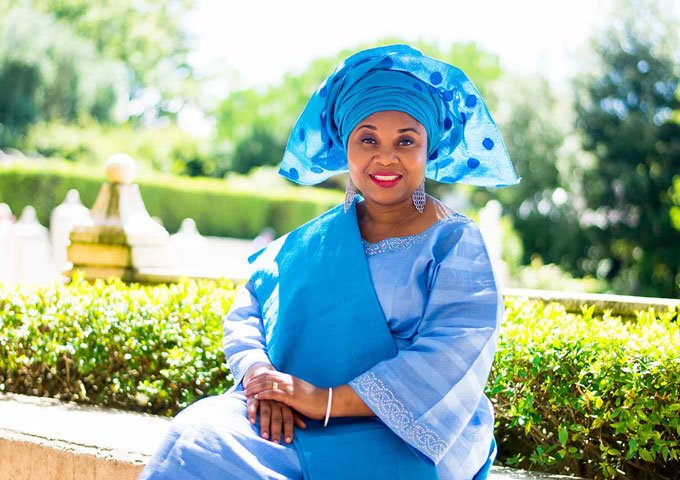 "He turns my life around", with these words, Busola Martins whets our appetite as we are led with bated breath into her new release "Pleasant Surprises" ft. Bukola Bekes.  With her ingenious use of simple questions and quotable phrases, she challenges us on a mid-tempo cliff hanger to re-access our relationship with Jesus. Precisely because Gospel thrives on its spontaneity, it has often traded lyrical sophistication for its immediacy.  This is not so with this track. Saved without being sanctimonious, and heaven-aspiring while remaining down-to-earth, when it comes to conveying ministry within her music, Busola Martins handles the load with passion and purpose.
I think the success of the song is that you get to look beyond the music, finding a story, some guide and something to lead you to a cause beyond the record, thereby making it your own, and making it personal to you. Busola brings us to and through the plea to The Lord. You can hear the passion and her intention.
When she sings the words: "In my life show your power / In my life show your might / In my life show your glory." The song gives vivid hope of the power of God, to those of us that suffer every day through the challenges we have to meet. In her soaring melisma Busola sends us first class on a bullet train straight into God's presence refusing to leave until we have had an audience with the Almighty.
While listening to "Pleasant Surprises" ft. Bukola Bekes you hear Busola's sincerity and strong smooth voice that reaches to the core of your heart. There's no doubt that worship is her element and this track does justice to the powerful ministry that you experience while worshipping with her.
Though Busola Martins can absolutely hold her own without the aid of special guest talent, the choice of Nigerian-born Bukola Bekes as a featured vocalist is more than a welcome asset. The two show phenomenal intuition in connecting others to the Lord with voices that resonate on all counts.
Based in Auckland, New Zealand, music and worship has been part of Busola Martins life for years. An anointed worship leader serving in the Redeemed Christian Church of God, she is also a vocalist and songwriter with a growing catalog of inspiring songs.
Music has a way of touching believers in a way that nothing else can. An inspiring, truthful and uplifting testimony sung in the name of praise, worship, and prayer, is one of the most beautiful displays of God's power. Busola Martins is one who God has gifted with this extraordinary gift.