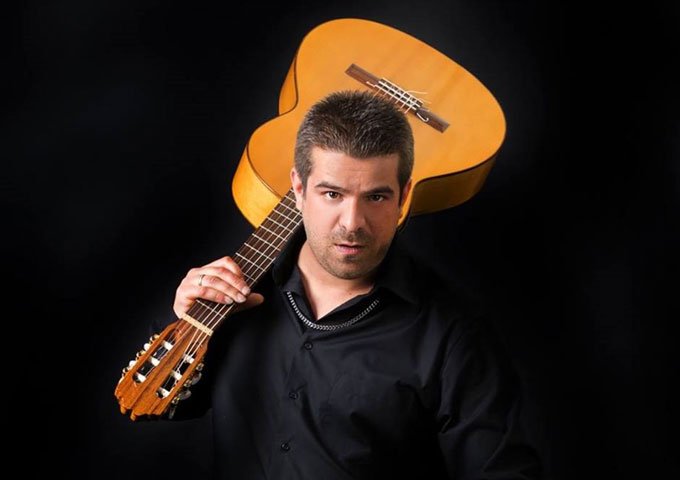 Born in Arles, Southern France, Sevy Campos began to sing and play guitar at a very early age with the desire to follow in the footsteps of the famous Gipsy Kings, who are from his hometown. During his teen years Sevy across all of Europe, and lived in the UK for 5 years He then returned to France before going to Germany.
His song "Thirsty" ft. Samuel Wallace, has been aired on MTV, and is currently play-listed on more than 160 radio and TV channels around the globe. Currently preparing his upcoming album, Sevy Campos is also planning to announce a series of international concerts soon.
With the determined strumming of his acoustic guitar and the signature of his expressive, passionate vocals, Sevy Campos blends in an electronic dance music flavor that is very reminiscent of some of the crossover mega-hits released by the sadly missed electro genius of Avicii.
The energy, the raw emotion, the fabulous rhythm, the intricate guitar work – all of them combine to make music that makes you want to move every part of your body. If you want to feel upbeat or energized while you drive, I suggest you play this at top volume in the car – maybe reserve the dancing until your feet are on the ground again…if you can resist.
Rich, vibrant, emotional, rhythmic, and beautiful, "Thirsty" not only features the dynamic acoustic guitar and vocals of Sevy Campos, or the smoothly flowing rapped verses courtesy of Samuel Wallace, but also forges stylish bursts of resonating brass which adds a gorgeous opulence to the arrangement.
Yes, you can listen to this while cleaning the house, cooking, or just hanging out, but the beat wants to make you get up and dance, while it reflects the skillful blending of acoustic and electronic elements behind Sevy's voice.
Much like the Gypsy Kings, Sevy Campos' musical roots pull from a style that was brought to Spain by traveling gypsies and continued to cross-pollinate with other forms of folk music in Spain and influences from both France and the Caribbean. I suppose it could be termed 'world music' in the purest sense of the term.
However Sevy has taken those roots and brought them right up into today's contemporary sounds. The result is a richly textured, upbeat track where Sevy brings his pop-inclined melody, and Samuel adds in the edgier urban flavor with his rhyming skills.
The rumba flamenco styled pace of Sevy Campos' acoustic guitar, and the street cred attitude by Samuel Wallace's rapping, blends into a joyous dancefloor anthem, and a fruitful, exciting partnership of cultures, sounds and styles.
The happy, positive energy is palpable from the first bar of music, and taking in the sounds while enjoying the rhythm nestled all around the melody is a surefire way to alleviate stress. When you listen to music, research shows the brain releases dopamine, a 'feel good' neurotransmitter that happens when you experience pleasure.
And there is plenty of pleasure to be reaped from Sevy Campos' "Thirsty" ft. Samuel Wallace. Here's hoping for many more years of music making from Sevy Campos, who is filling a void, left vacant in the current music scene.