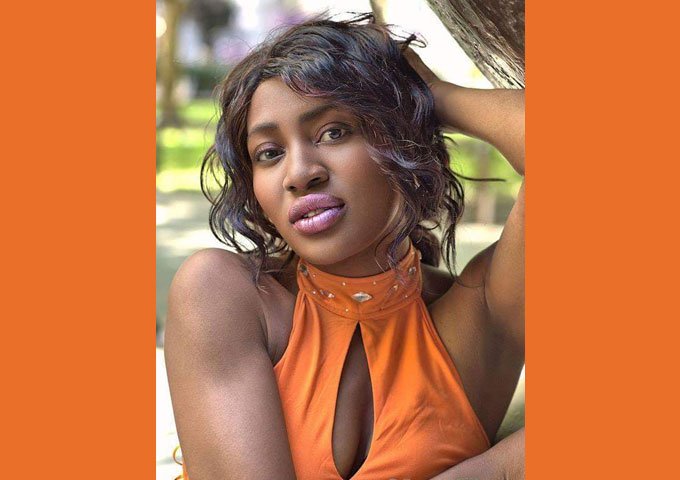 Despite all the challenges and afflictions life has thrown at her, singer, songwriter and actress, Letitia Kapuscinska aka Madame Kapuscinska, has quietly and proudly been carving out her own lane. Raised by a single mother, she did not meet her biological father until she was 5. Diagnosed as bipolar, Letitia is an avid mental campaigner, and also the lead singer of MAD (Musicians Against Depression). A fiercely independent artist, Madame Kapuscinska has formed Kapuscinscy Empire Music Production through which she releases her own music.
As a singer Madame Kapuscinska has won numerous awards, while her music catalog counts a series of releases, flavored by captivating aesthetics that look to the trends of future while leaning on the classics of past. She can go from up-tempo dance-inducing bangers like "Get Up", to smooth swooning ballads like "Something". Her latest release, is the single "Ascension" – a chilled, mellow and ethereal number, where Madame Kapuscinska's vocals glide over a gently twinkling keyboard-dominated arrangement.
Madame Kapuscinska's sound is smooth, velvety and almost too delicious for words. Her vocals are delicately nuanced, her presence inescapable. She relies on solid song-craft and arranging that allows her voice, never overstated, room to breathe. Having a keen ear for an unobtrusive melody certainly helps in making this earworm as all-embracing as it is.
Madame Kapuscinska's confidence is both comforting and admirable on "Ascension". She certainly knows how to masterfully employ the elasticity of her voice. Thus making her performance both luminous and the solacing, in a song filled with affirmations of positivity, passion and elation. Madame Kapuscinska is serving us sensitive balladry, poetic storytelling and cosmic sounds.
Madame Kapuscinska is classy; she is for real; she is beautiful and she is a perceptive performer. Despite its crystal clear narrative, a provocative thread of mystery pervades the "Ascension", which is bound to capture the hearts and imaginations of new listeners. Madame Kapuscinska has created an ode to loving and gratitude that deserves to take its place next to her finest work.
Unlike many of her diva-styled contemporaries, Madame Kapuscinska sings effortlessly, drawing the listener into the world of her story. As with all of her lyrics, the simplest words convey deepest emotions in a song that possesses a timeless quality. There is a kind of enchantment in Madame Kapuscinska sensitivity, a vulnerability that lies within the most intense strength any artist could muster – honesty.
Madame Kapuscinska's catalog of ballads, should the listener truly be awake to it, evokes the most wistful of emotions ranging from a sense of pensiveness, through to yearning, and most definitely love in all of its forms. Madame Kapuscinska has an uncanny ability to invite listeners to contemplate the messages in her songs, almost as if the tracks were written just for them.
And that is exactly what happens with "Ascension", which allows you to associate and attach your own personal imagery into Madame Kapuscinska's soulful and entrancing template. In these troubled times as we search for answers, scrambling for anything that can put our minds at ease, we often reach for the safest thing we know: music. Music that reminds us of the times together and the love we share – "Ascension" should be on that playlist.
OFFICIAL LINKS: WEBSITE – SPOTIFY – YOUTUBE – INSTAGRAM – FACEBOOK – TWITTER – TIKTOK