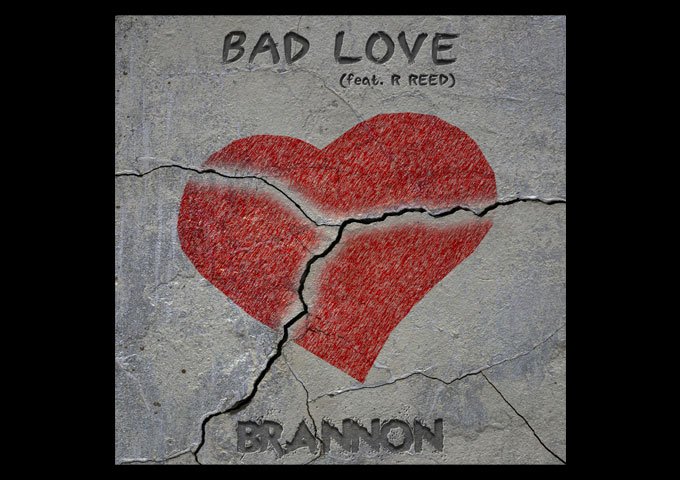 The long-standing duo is joined by rapper R Reed on this genre bending track.
Since emerging with their first album as 'Brannon' in 2014, Jonathon Brannon and David Cagle have established themselves as modern masters of alternative rock.  And although they have yet to meet in person, their remote collaborations show rare chemistry, with David's evocative vocal performances bringing Jonathon's lyrics to life.  Their latest track is their best use of this formula to date.
As the title indicates, 'Bad Love' expresses the frustrations that accompany a crumbling relationship.  David's angst ridden vocals cut straight to the heart, while a guest spot from R Reed puts the song over the top.  For fans yearning for the glory days of alt-rock, Brannon's 'Bad Love' will be a revelation.
'Bad Love' is available everywhere now.