Originally from Northern California, and residing in LA, Jen Hanson, aka, Ms. JenU1, creates amazing new music, and designs beautiful fashion accessories.  This pretty and prolific, LA  Golden girl of Urban Pop, recently land...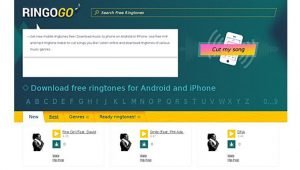 How many times you had a favorite song that you wanted to enjoy as a ringtone? Well, probably most of us would like that to happen and it usually does. The bad part about setting a song as your phone's ringtone is that it tak...
At the epicenter of a trans-formative new rock movement, with all its pros and cons, plus the power and beauty, of the legendary last bastion of truly great rock singers – Chris Cornell – gone forever, I always crin...
"Uncle Donny Is Back!" – The new project from Donny Richmond, actually has the feel of a Greatest Hits album. Released recently, 3 singles from it are already charting. "The Dream Theme" is a current #1, "A Sati...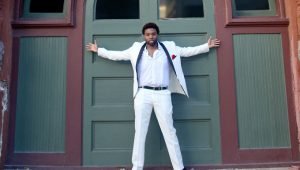 Martell Lacey is a pop, R&B and soul singer, songwriter and actor from Houston. His early roots were in gospel and he cites artist like Michael & Janet Jackson, Stevie Wonder, Whitney Houston and Luther Vandross as his ...
Jo Potter picked up the musical bug at the age of three and has since become a critically acclaimed singer, songwriter, award-winning flautist as well as a hack guitar and piano player. She has performed at many major events ar...
Klef Mikaydo who previously went under the moniker G.Klef, writes and produces all of his works, which he releases through his independent label EliteStar Empire. The Californian artist who started to compose music at the age o...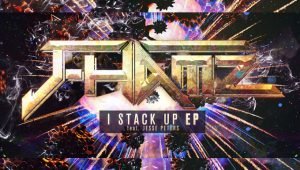 J-Hamz, medical doctor by day and DJ by night, has dropped his 5th release, the fresh house and hip hop flavored "I Stack Up" EP, featuring 3 original tracks, with lyrics and vocals by Jesse Peters. The EP eschews h...
The latest effort by Aastik Koshy entitled the "SARASWATI LOUNGE VOL.1", finds the chill out, ambient and lounge producer, elevating his signature sound with more contemplative and thought-provoking songwriting. Due to the ...
American recording artist and songwriter, Melissa B. has joined forces with composer and a music producer, Juan Cristiani, who has worked with many Grammy winners, to create a pop song inspired by Disney's music, entitled "...