Described as former buskers, beggars, and executors of unsavory professions, ECHOGLASS are composed of DA McKenna, Remmy, Bo, JJ and Fritz. The indie collective release their music through Darkhouse Recordings. The band's lat...
bastiko emerged in the late 90s on Germany's Hip Hop scene and has since evolved into a versatile and multifaceted artist with his own signature sound and style. Music has always been a cornerstone in bastiko's life since h...
After a two year break following Oceanic's success which made it to #1 on Digital Albums-Greece category and #1 on Greece's Electronic Charts, composer AURAL FRAGMENT presents Oceanic II. The album is released by FM Records...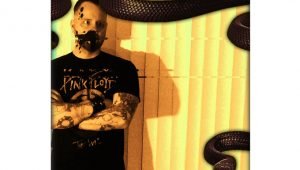 Those of us who are fans of the Cleveland founded band, Vessel Decimal, might occasionally wonder why they aren't more popular. Well, the answer is simple, and it says a lot about the culture in which we live. Vessel Deci...
Kansas City, Missouri resident Bill Abernathy, began writing songs in his early teens.  He played all through his school years, but then life took over. Bill got married, built a business career, and raised his children.  Af...
Let's cut to the core first – the album "Heartbeat" is Nicki Kris' greatest musical accomplishment so far. A few years after her debut release, Nicki has not lost one ounce of her touch. The stunningly mature vocals o...
Born Bougain Littlejohn, in Blowing Rock, North Carolina, Bizeeee aka 4ez, was raised by a single mother in Central Virginia after his parents split. She was in and out of jobs, hustling to make ends meet, while Bizeeee left ho...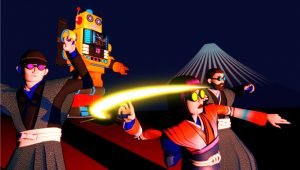 Founded in 2015, Pool Moon Elephant is a Swiss electronic music duo composed of Ivan Nurchis and Riccardo Studer, who released over 30 tracks, and continue exploring different electronic music genres. They are currently droppin...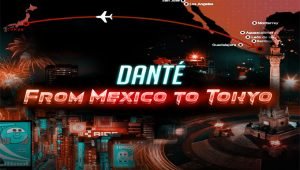 Formerly known as DIABLO, US native DANTÉ has been working very hard in the studio to improve on his production skills and get the creativity flowing. Releasing tons of remixes and mashups every month since the start of the ye...
Formed in 2014, the group Built on Principle consists of members Saint Mike who takes care of production, mixing and mastering, and vocalists Empuls and BeWill. "The Modesty Martyrs" EP is the first album from this hip-hop ...